It was akin to a homecoming for my running. In 2013 I had planned to run the Berlin Marathon, one of the Abbotts Marathon Majors, as my first having signed up the last year before it went ballot. For many reasons I didn't run it, reasons we don't need to go into here. I was also naïvely unaware that I could have deferred for a year. I actually just thought about that for the first time as I wrote it, and will kick myself accordingly. (OUCH!).
It was fate, therefore, that after running 20 races in 6 months for Pancreatic Cancer UK, that I would be offered a place at Berlin in 2015 to run it for the charity. It was an offer I could not refuse, especially when it was only a £900 pledge rather than the £3000 charities wanted for London. And so I was on the marathon trail since starting running in 2012.
I signed up with an online coach, Beth, whose training plan to this day is the only one I have followed to any degree. (Announcers voice – Darren did 70% of it). I raised the money. And we went to Berlin. And it was superb. Much like the London 10K being my first race, the organisation, the occasion, the vibe, the crowds, everything, made the event better. The EXPO, the merch, the Breakfast Run the day before with Jenni Morris and Katie Stanton from the palace at Charlottenberg to the Olympic Stadium with donuts and cartons of milkshake.
A trip to the Jesse Owens stadium, a coffee and cake date at Fassbender and Rausch, beers. It was the perfect introduction to an international big city marathon. And because it was my first it became the norm. I would follow it with Athens, Vienna, Hannover, Copenhagen, Madrid, Barcelona, Amsterdam, Liege, Lucerne, and Chicago.
COVID would put paid to any racing for a while but as soon as we could we were back on it, first the trails, and then eventually the big city races. And so to the Berlin Marathon 2022.
7 years after my first it would be my 74th. Not bad going really, and my 9th of the year a week before Loch Ness that would be the 3/4 mark of my journey. And it would be a solo event for me, relaxed in some ways (no breakfast run, no hour walk back after the breakfast run, no beers or coffee shop meet ups, food and drink kept in the hotel room fridge), but also a bit hectic (walk to the expo, flight home straight after the race).
I flew in late Friday night, the English speaking driver of a shiny Mercedes in contact up until the point SleazyJet slapped an hour delay on the flight. He then amscrayed and I was left with his backup driver, a battered rental Prius and not a word of English. Das ist nicht ausgezeichnet! Still the time I ended up confused and waiting in the arrivals hall, avoiding the numerous rip-off Turkish unlicensed cabbies, I picked up a drink, sandwich and plum cake which would make for a wonderful midnight snack when I checked into my very comfortable room at the Relaxa Hotel (25 mins walk to Expo, 20 mins to the start/finish) no need for tubes or buses.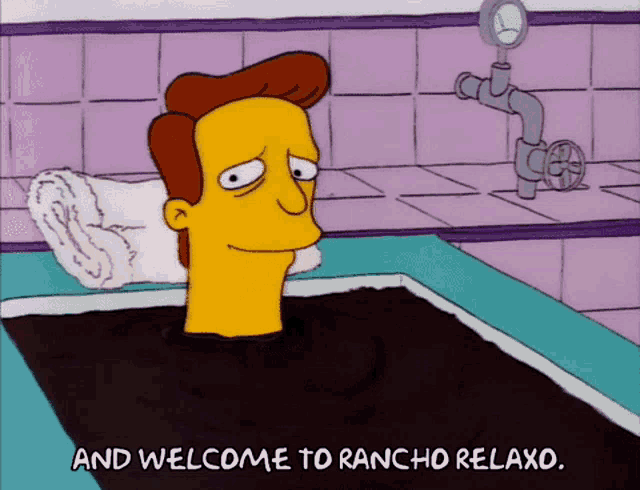 The expo was a lucky adventure. I was literally staying on the road to Tempelhof Airport, the JFK airport, the Ich bin ein Berliner (I am a doughnut) airport, and so I was up early to walk it. The EXPO opened at 9. I left at quarter past 8, and only saw a few other runners making the journey. I was a bit cocksure. I thought I was going to just waltz in, get by bib, some merch and foxtrot Oscar back to the hotel via a surpermarkt for provisions. Little did I know that the rest of the universe would be taking the tube, and so at the underground exit by the roundabout at Templehof a football ground sized crowd of runners poured out around me.
It was the charge in Braveheart and the leader of the five security guards at the doors, resplendent in their hi-viz, panicked and ordered 4 of them to be closed. The EXPO opens at 9, he growled before letting people to my right in after asking them if they were running. They said yes and he let them in. I said yes too and despite having a phone, race pack pickup printout and passport, I got through the barricade too.
And from then it was easy. Gliding through the old airport, realizing that we were let in because the Breakfast Run now takes place there too (a worse route but more convenient), and I joined a line of about 100 runners already queuing to get their bibs.
9am on the dot (those punctual Germans) and we were let in, ID and papers checked (ausweis, bitte!)  and we were into the tripartite exposition.
The first area, that I decided to march through, advertised races across the world, the next race kit and nutrition, and the final area the main sports brands and the race packet pickup. And this was even more seamless than before. You zigzagged through the cordons and then were in the pickup room. Rather than going to the person with bibs for the surname range that includes mine, or the range of numbers that include mine, you can go to anyone. They check your ID, scan the QR code on your pickup letter and your bib prints out. Simples. You get a plastic timing chip that you need to return at the end or get charged for. I have a collection of these, goodness knows how much it has cost me over the years. And then I was out, and buying a t-shirt that I would bin on the race, and Dextrose tablets that I would take, and a gel that would make me almost vomit at the finish.
And then I was out, eating currywurst and chips at my favourite Unter Den Linden cafe, buying niknaks for the family before a nice rest. And it would be a nice rest because the charity runners, like me, didn't start til 10am. So I could have a nice lay in. 
The Race
It is very flat, ideal for a PB. The world record was broken there several times in my short running life. It would be broken again, that day by Eliud Kipchoge. Stealing my thunder indeed with his 2:01. A fortnight after the Thames Path 50K and a week before Loch Ness I wanted to take it easy and so I did.
Starting at a decent clip (for me) I just  kept on the shoulder of runners around me. Detesting pace groups as I do, I look to use my fellow runners as a temporary pacer. When they went off faster, or I wanted to, then the next unwilling and unaware victim was chosen.
I was wearing brand new shoes. Yup! Yup! Come on. I have heard it all before. However, the new wide fit New Balance were awesome. As comfortable as the Hokas, if not more, and the right width for me EEEE. I was so happy and comfortable in them that I could just keep going.
Right up until the point that I was overheating. And so I took off my calf sleeves, and cap, and buff, and the t-shirt under my vest, putting them all in a charity clothes bin, before head off in a vest. And it was so much better.
I just kept going. And when I finally started to tire, about the 30K mark, I looked around and I was surrounded by walkers. It would be a theme for the rest of my road races. COVID and lockdown took so much out of everyone, so many were not marathon ready (me least of all). And so we just marched it in.
Until we hit Gendarmentmarkt and then the final turn up Unter Den Linden and under the Brandenburg Gate.
I did feel a bit sick from the water I drank. It got so hot. And I was sloshing along like a space hopper filled with piss. But I was still going.
It wouldn't be pretty. One of my slowest marathons. But I took it so easy, with one eye on Loch Ness, that it was about finishing, testing out the new shoes and a mental bonus point.
And that was what it was. I got changed, made sure I returned the timing chip, legged it to the hotel and ate, drank, showered, packed and went to the airport to catch the next flight home.
The Bling
I saw two lines. One had kids in it and a man in a costume, Turns out he is the mascot, the fastest weasel in Germany. Kipchoge may have won, may have gotten another world record, but did he have his medal given to him by the fastest weasel in Germany? I think not.
In Summary
Berlin is a great race. I am so glad I got to run it again before I hit the 100 and knock the road races on the head for good. It is one of my top 5 road races, superb support, well organised from end to end. I cannot fault it. If you want a PB it is the place to go, and I have already entered the ballot for next year, so I can have a go a getting a better time.
WOULD I RECOMMEND THE BERLIN MARATHON? 100%
WOULD I RUN THE BERLIN MARATHON AGAIN? 101%
NEXT UP: YORKSHIRE MARATHON