When I ran the 2016 Manchester Marathon, wrist deep in UKRUNCHAT, living my best online running life, I PBd. Even though I had trained for Berlin with a coach, a plan and nutrition, I somehow beat that time in my second marathon by 4 minutes without any of those things, and it is still my PB 6 years later. But, I would add that I am not chasing times anymore. Or I haven't been. I am all about the volume. The 100 Marathon Club has been my target for 4 years, or ever since I started running 50Ks with a degree of regularity.
63 marathons and ultras later and I crossed the Manchester Marathon 2021 finish line in what would become my slowest road marathon to date. It was an hour and 25 minutes slower than 2016. Embarrassing? Well, maybe. Disappointing? Definitely. But, there were mitigating circumstances.
I am too cocky. Over-confident that I will finish, and care more about finishing and getting home safe and well than breaking a gut trying for a time.
I wore brand new shoes. Standard. Which meant I was hobbling by the end and my run and walk pace was much slower because of it.
I stopped 6 times, once to strip off my under armour as it was hot, once to stop and chat with Rachel and Garry and have a selfie, once to stop and chat with Matt and Mini B and have a selfie, and three times to stop at medical tents to beg for Vaseline for my poor nipples as taking the under amour off had exposed them to a very abrasive yet slimming charity vest.
I was suffering from cumulative fatigue. 14 marathons and above in 2021, including 3 in 15 days leading up to Manchester. My body just couldn't retain energy.
I also wasn't trained. Not that I ever am.
Manchester was therefore my slowest and fastest road marathon course. And I was ok to leave it like that but then peer pressure took over. Jen and Lew signed up, Rachel and Garry signed up, Matt was and is still injured, Lee and Wayne signed up too, so what was I to do? I always say that you are not as bad as your last run, you are good as the next. When I am running a race for a 2nd or 3rd time, I want to do better than last time out. But this hasn't happened. In fact the last time I managed to run a race faster than the time before was Green Man 30 several years ago. Every single rerunning since then has been slower. And so I felt that I needed to put a stop to that. And how? Strategising.
Do not wear new shoes, you idiot. I would be wearing my trusted old Hoka One One Carbon X 2s rather than brand new untrusted and untested ones.
I would carry my own Vaseline in a small tin in my belt. This would mean no need to stop at medical tents.
I wouldn't be stopping to see Rach and Garry as they were running it, and Matt was seeing a movie with Mini B.
I am a lot more rested, having run two races this year, and those were a month apart and the last one, Amersham, was a month before this. Cumulative fatigue was therefore off the table.
I would have a plan rather than be cocky. I would have target pace and distance times to aim for throughout the course.
I would also be wearing my Mornington Chaser club vest, albeit underneath my Ukraine top. And because I don't want them to be associated with me being shit, I find that I run faster when I wear it. It is my Superman cape.
So, let's see how I did?
The weekend, and it would be a full weekend, started off badly. Well, not really, but the Postal Service in this country is no longer fit for purpose and I hadn't received any mail for a month prior to the race, including my race bib. And so, after arriving in town Lewis and I headed out to Old Trafford for a seamless bib pickup.
Then there would be drinks and dinner, pasta at basically a pasta version of one of those arty, small moustache and ironic t-shirt coffee shops. No spag bol. No chicken carbonara. No spinach and ricotta ravioli. It was weird miso and tuna tartare combinations. I did not enjoy my meal. But the limoncello was great.
After drinks and an early night we all caught the tram to Old Trafford, dropped our bags and headed into the very relaxed waiting area. Toilet breaks were had. I said hello to Lee Murrell and then we were off.
It was a bit nippy to start with. We had been promised a heatwave in April that never materialised. In fact, we had snow in April, even down south. So for the day, and also because of the race running for and with Ukraine, I wore my long sleeved Ukraine football top over the top of my SOAR running tight like a tiger Mornington Chaser vest.
My master plan, for what it was worth, was to break the race up into 7 sections of 6K. My little brain can handle such small digestible chunks and so I wore a belt to carry my phone, Vaseline, wired headphones for when my wireless ones died, that had loops for gels. So I took 5.
The first 6K was on the freeway leading away from Old Trafford, wide motorway like surface and everyone starting off too fast. I started off well,  getting to the 6K mark  more than 10 minutes ahead of schedule. And I kept going.
The next 6K was equally as fast, although I had noted the water stops were evenly spaced 5K apart and I needed the water to wash the gloopy gels down. It was also getting a bit hot. The Ukraine top, brought to show solidarity with the people at the wrong side aggression,  had to go. And so I took it off, after pinning my bib to my shorts, and started running in the vest. It was cooling, I got a bit of a tan, but after seeing the race photos, I kinda wish that I hadn't.
To quote Blur:
WHO's THAT GUT LORD MARCHING? YOU SHOULD CUT DOWN ON YOUR PORKLIFE, MATE. GET SOME EXERCISE!
I tend to run on people's shoulders when I am on a road race. I don't need a consistent pacer because my pace is never consistent. I need someone to pace me at the desired speed for that moment. Tricky? Yes. So what I tend to do is run on someone's shoulder. When they speed up or slow down, or I want to speed up or slow down, I move to the next unwilling and unaware victim.
One such victim, as we made our way through the city centre for the briefest of times, was Tom Salvini. And Tom, roughly the same age and height and shape as me, noticed me. He turned to me and asked what I was aiming for. I said finishing. He then said he'd tapered for four months. I replied that I don't taper because that would have involved training. We laughed and then ran together all the way back to Old Trafford.
We played the overtaking game. And I did with Aline from the Chasers too. She passed me around half way, then I caught up with her with Tom. She then passed me again as we left  Altringham and said something to me. I had headphones in and couldn't hear her but she would later message me to say that seeing the Chaser vest gave her a boost.
Getting to half way was a boost for me, and given I was still completing each 6K chunk ahead of the plan, I was now confident I had achieved my goal, I just didn't know by how much. How? I hear you ask. Well, I do this thing. It is dumb. I stop my watch. I reset it. I start it again. I do this when I need to focus. So the first 30K was a run. Then, I dropped to a strict run walk. And, ultimately, just a walk. Although I did run a bit.
At mile 22 I felt sick. The gels and water combination bloated me, and waves of nausea forced me to walk for a bit. I stopped taking on nutrition at this point, other than the odd Jelly Baby from the crowd.
And the crowd is awesome. It is not constant, like London, but there is enough of it to push you around the corner, without goading you into running faster and for longer than planned. This worked perfectly for me. As I would hit a pocket of support, their cheers prompting me to start running, or at least jogging again.
Tom then went by for the last time. He called to say he was on for a sub 5. Which he seemed very happy about, and I would have been as well, if I hadn't wanted to throw up. I did still have my target time. I wanted to run the 7 lots of 6K in a time that would be 45 minutes faster than 2021, and 40 minutes slower than 2016. If I could hit that, it would be incredible. And would inspire me to get even better this year.
And, as I started my descent onto the final straight, running rather than walking, making my way through the crowds, I crossed the line, my phone went ping, and the Manchester Marathon timing service informed me that had in fact beaten by target time by 14 seconds. So 45 minutes and 14 seconds better than last time. Finally, I had done what I always wanted when rerunning a race.
The Bling
The word THERME, the sponsors, it bigger than the name of the race, but whatever.
In Summary
This was all about doing better than last time. The fact that it was my 3rd race of the year, and the 68th towards the 100 Marathon Club in 78 months fell by the wayside as I focused almost solely on putting some demons to bed.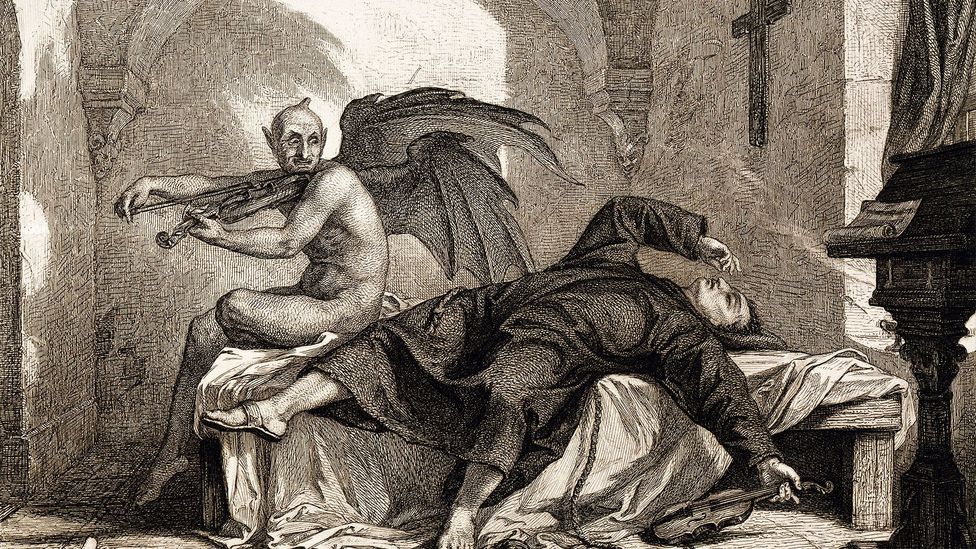 The race photos are, once I removed my Ukraine top, hideous. They stuff of nightmares. If I had worn my other Chaser vest it would be ok. If I had worn my number on my belly, that would have helped somewhat. I will know for next time.
And so Manchester Marathon undid all the nightmares of 2021. Rather than a slow as ass solo effort, this was a team weekend, with drinks and fun and food, and weird pasta concoctions, and targets that were beaten and then some. Oh, and Mick Jagger's lips.
Scores on the Doors
It is mid table and solidly so. Not outstanding, only inasmuch as there no screw ups this year.
NEXT UP: DEVILS CHALLENGE DAY ONE