Stuff I didn't like – Right off the Bat
A bit of a rant. Something I am not a fan of is packet pickup in the UK. There is no excuse, especially when the marathon is costing you at least £50. You should be given the postage option. The price of an envelope and a stamp can't be hurting their profit margin too much. And so it means, if you are not local, that you need to arrive and find the sports shop, or wherever, that the packets are collected from the day before (as there is not normally Race Day pickup) schlepping somewhere you did not plan to. It is a pain and unnecessary. Chelmsford does the same for their tees too, I saw, and so I need to find a shop somewhere in a town I don't know just to collect something I paid for. If you have an EXPO then have an EXPO worth having, not just a couple of stalls, make it worth people coming all the way there.
Rant almost over…
Active.Com
Oh, those guys. Yes, the guys who ignored persistent and numerous emails, DMs, tweets, you name it, from the running community, only responding when we asked the race organisers to intervene. Active.com told us, via the races, that there was no breach, there was no hack, there was no issue, despite dozens of us being fleeced. AND THEN finally the truth came out, and the gutless bastards admitted to it, but only on their Wikipedia page, and hidden on other websites. My reason for mentioning this? Loch Ness will be my LAST race that uses Active.com. They are dishonest. Any race that ignores the will of the running community for the sake of using Active I can live without running.
361 Shoes
I have been running with new shoes over the last few weeks to decide upon the next shoe for me. I have had a couple of pairs of Nike, a couple of pairs of Under Armour and a pair of 361. The plan was to try them all out on training runs and parkrun and then start using them at longer races. The latter I wanted to give a good chance, as I had worn the Nike before and knew they would work. I also wear Under Armour to walk around in so know I could transition those to running shoes too.
Bodders (Matt Bodkin) is an ambassador and, unlike those of other brands, I would actually listen to Matt. It's not like the Cult Runners or other programmes where you lose the individual in the templated blogs and posts, everyone on the same page using the same words. All very false. And so I thought I would give the 361 Sensations a go. Sadly though, of all the models/styles this one just isn't for me. I tried them out a few times, got some miles in them, and they were just too old style, too 2000. I would have probably got on better with the Stratomic or Chasers. The Sensations were not for me. Sorry 361.
And so for Loch Ness I wore Nike Free.
Rant over. And so to Loch Ness…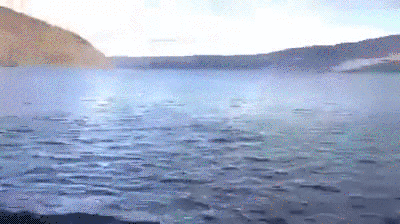 Prep
I have been injured and I have had whooping cough. But I have tried. I climbed a mountain, ran a few tens, and across the Humber Bridge 6 times. But who am I kidding…
The Weekend
As I took the Hell on the Humber easy on my road to recovery (24 relaxed miles with Rach) this would be my first marathon and longest run since Tower. And to be honest I have been looking forward to it muchly, and for several reasons. 1. It was a road marathon, and I haven't run one of those since Liverpool in May. 2. It will get me back on track, being my 28th marathon since Berlin 2015. So that is 28 in 36 months. 3. It is downhill, other than a couple of lumps. The Run has a total ascent of 415.48 ft and has a maximum elevation of 754.2 ft apparently. The night race in Constantia the other day had 730 ft of elevation in the first 5K. 4. It is one of the last 3 UK major road marathons I want to do, with Edinburgh signed up for in 2019 and New Forest just added. 5. You get soup. 6. Nessie themed medal, and giant inflatable Nessie. 7. I get to show my Argyle K-tape on my knees and finally 8. it is a weekender with the masses of lasses from the running world of Twitter descending on Inverness for a boozy jaunt including, but not limited to – Jo F-Wise, Jules, Jenni Morris, and Rach from Hell on the Humber. My plan? Fly in Saturday morning. Fuck the train, that would have taken 9 hours! Check into apartment. Get race pack. Find a pub. Ensconce! Race day you get a bus from Inverness to the start at 6.45am!!!!! Yes! Stupid o'clock. Reading that it made me feel a bit Edward R. Rooney, Dean of Students…
But what can you do? Bow-bow chick chick-a-dick-arrrrrr! Then back in time for tea and medals. And best still I don't fly back until Monday evening, so Sunday night post-race is, after an acceptable disco nap, PARTY NIGHT!
The Weekend
I had never been to Inverness and so booked an apartment within easy walking distance of the station, the start/finish/expo/HQ and pretty much everything else. I had booked airport pickup as per, this time via a website, but when I landed and looked for my name on a card something odd was going on.
2 text messages had alerted me to the problem. Text message one. Your driver is waiting in arrivals. He is driving a silver E-Class Mercedes saloon. Text message two. Your driver is waiting in arrivals. He is driving a  white SEAT Toledo. Hmmm. One was suited and booted with a printed sign. The other, looking a lot more like Onslow from Keeping Up Appearances, a hand scrawled version. It was a tough choice. And they were standing next to each other too, and never clocked the name on the sign. A toss of a coin and a decision was made.
The Packet Pickup and Race Village
Packet pickup was at the Race Village (or clachan) in Bught Park a short walk the other side of the river to where I was staying. A giant inflatable Nessie marked the entrance, with a smaller Nessie (head and shoulders) central, and a giant cardboard medal and sponsor backdop, all for the sake of photos. A few childrens fun fair rides were in one corner, with half a dozen vans and tents selling Mac and Cheese, Hog Roasts rolls, coffee and tea, beer, and Baxters products.
You collected your bib in the main tent and this was a painless exercise. There were tables with the numbers, 0-500, 501-1000 up to 4500. The names and numbers were pinned up on a wall. I was the only person in my queue and so was in and out like the Flash. In the envelope, along with the number and pins was a voucher for a hot meal and soup.  Both soup and the meal would be served post-race in the same tent, in a tabled area the other side of the "expo." I put this in quotes because it was 3 or 4 minimal sports stalls. Nothing else. You couldn't go around it. It was too small. Despite discounts offered in emails from the race, unless you had something you really needed, it was hardly worth it.
The Route
The route, and a change from the loops and there and backs I'd run before, was a straight line back into town. You would be bussed to the other end of the loch and then would run back from the highlands to the south, along the eastern shore of Loch Ness, and then back into Inverness.
It would be mostly downhill, as I mentioned, but there were a couple of lumps, one of note around the 19 mile mark.
How I did?
The race started at 10. But still, to get the 4000+ runners to the start we were told to head to the Race Village for 6.45-7 to get buses.  This meant a very early start for a lot of people and, as we stood in line waiting to be led to the next available bus, none of us appreciated the woman in front face timing her family back home for the entirety of the experience. It was only when on the bus that we got respite. A rickety, old double decker that had seen better days and really did struggle as we drove the western shore before stuttering on it's climb up and up and up to the highest point at the south eastern tip of the Loch. And when we did disembark? debus? We were treated to some stunning scenery in every direction.
What we were not treated to, though, was order. Okay, fine, it was some sort of order, but with the start area being a narrow B-road  (2 lanes) with the bag lorries parked in one lane. It meant that the other was used by a VAST yet still fast-moving toilet queue, people trying to drop their bags at the right truck (and thus interrupting the toilet queue), a tea queue, people trying to get down to the start (in the opposite direction to the toilet queue), a pipe band trying to move in formation, people milling around, dropping their old hoodies on the side of the road, and jolly shit loads of people saying fuck the whole thing and disappearing off into the fir trees on both sides to pee. Me? After a jam filled croissant and cup of tea I too decided to anoint one of the future Christmas trees with a pre race piddle. And before too long, we were called to order and shout outs came over the tannoy thick and fast to get people to the start area, to get them to drop their bags by 9.40 and TO STOP BLOODY PEEING ALL OVER THE FIR TREES! And then we were off.
We are off
It started, as per the elevation pic, with a lot of down. What struck me immediately was the narrowness of the roads. These were B-roads, 2 lanes, and 2 narrow lanes at that. The 4000 runners were all cramped together and you could be forgiven for thinking you were in a much bigger race as the roads between farms narrowed further and became the steep downs through woods that soon brought us out by the shore of Loch Ness.
It was warmer than we thought and I soon dropped my second tee as well as my throwaway hoodie, after repinning my number on my tee. And all the while NUUN and CLIF nutrition and water tables were passed. They were so close, and at times you were thankful for them, a mouthful of water swished around and spat out, then a couple swallowed. Gels were in abundance at every 3rd stop. Shot Bloks too. The marshals handed out half packets to anyone who wasn't already in a diabetic coma. I said that we were thankful for the water stops as, at times, when in the sun, it was actually quite warm. Other times, the closer you got to sea level, it was chilly, and then, twice, it tipped down.
There were Micro climates as we gained elevation at a couple of small villages, that meant it rained so hard I used my racecheck buff as a balaclava under my cap and people sheltered under the trees as they got drenched.
It really was beautiful though. As you descended from the start you had the highlands around you, green, topped with mist that burnt off as the day went on, with the loch ever present on your left. You glimpsed it through trees as we wound our way around it and toward Inverness. We were right by it at times and people made the most of opportunities to take photos. And they needed to as the Marathon-Photos photographers were noticeably absent from a big chunk of this race, and certainly the first third. The first third being the really fast downhill part where everyone looks fresh and speedy.
With so many feed stations and water stops people could fuel as they pleased. Still, the ambulance vehicles raced up and down the narrow course. The shout of CAR! and CAR ON YOUR RIGHT! and GET LEFT! would go up and people would dutifully move. Well, those who could hear would. Those who ignored the Open Ear Headphone only rule would suddenly jump when they noticed a dirty great 4×4 up their jacksy.
I met up with Samwise Baxter at some point and we ran together. Then he ran ahead as I started my 800m run/200m walk strategy to save myself for Green Man Ultra on Saturday, and I ran into Jenni Morris. We ran together for a bit, until the very long hill at mile 18 that did seem to go on forever, when she ran on ahead.
We had turned away from the loch at this point and the route took us through a few outskirt villages before entering Inverness, parallel to the River Ness. The finish was just the other side, you could hear the PA system as we ran under the castle, across the road bridge, and ran back, along and under the giant inflatable Nessie and to the finish of one of the most relaxed and beautiful marathons I have run. 100 Marathon Club #28 done and dusted. BOOM!
Post Race
Upon finishing we walked through the funnel and collected a very cool medal, and then a goody bag that included a pen (useful) and a can of Baxters soup (obvs), and then a t-shirt before walking out and attempting to find our bags. The bag drop, or rather where the bags had been left after being taken from the trucks, was a tarp. And so, with it having rained a few times, we were very disappointed to find our bags steeping in puddles of cold rain water. They should fix that for next year, I had a word. I also got the wrong tee. The River Ness 10K also took place in the day, and had the same tee, just with a different race on the breast. They were ok with changing it though, and we wore them with pride as we headed into the tent for our free soup and hot meal (chilli con carne and rice) and a nice hot chocolate.
Bling and goodies
The bling has kept the same brilliant idea (Nessie made out of a running shoe lace going through the eyelets of a shoe) for certainly as long as I have known. I am glad to have gained one.
And the soup? As many who only traveled with carry on baggage discovered, a can of Baxters lentil and chilli soup is 3 times the limit and therefore gets confiscated. Fortunately the good people at Inverness airport recognise this, and donate it all to charity.
Scores on the Doors
I am a little shocked at this, but having scored it blindly (without looking at the rest) Loch Ness is now officially my top scoring marathon, and that is with 2 negative points for the soggy bag drop and early start.
Summary
I really liked this one. Everything about it worked. The emails and website, the HQ and stalls, the buses to the start, and the constant water and fuel stops. The scenery was stunning from the off. The Loch is beautiful and you are running alongside it most of the way. Inverness is lovely too. The people are so friendly. Please try the Mac n Cheese filled pies. Personally I wanted a good run after 10 weeks of sickness and injury. And I got that. I could have gone much faster, but you need to be sensible at times. I do have GMU next weekend.
The team, all the people I saw, Jenni, Jo, Jules, Samwise, Reynolds, and Douglas were all there. I didn't catch up with Rach from HOTH, but we almost did. Even the 45 minute flight delay, 4 mozzie bites and a can of confiscated soup could not change the end result – that this was and is now my favourite marathon. Well done all involved. You get a solid 2 thumbs up from me. Bravo. I loved it so much I am thinking of going native.
WOULD I RECOMMEND THE LOCH NESS MARATHON? ABSOLUTELY
WOULD I RUN THE LOCH NESS MARATHON AGAIN?
Listen to the 100 Marathon Club podcast here
Flumprunner Race Count – tally me banana
Next Up:
GREEN MAN ULTRA 30